Unlock Your Inner Icon: Embrace the Balenciaga Difference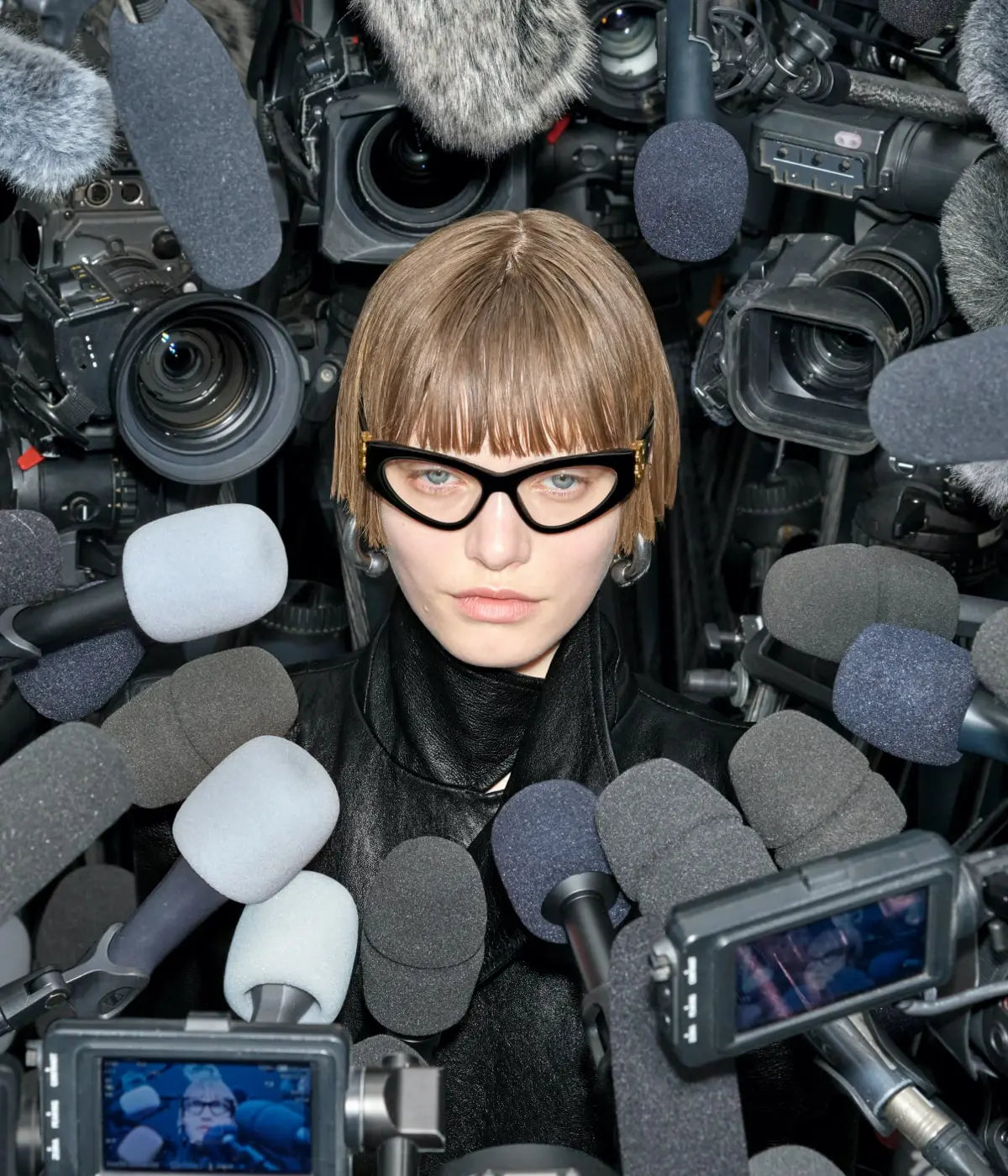 The Balenciaga Effect: More than Just Eye Protection
Say goodbye to the mundane and elevate your style status with Balenciaga sunglasses. Every time you step out with these shades, you're donning an invisible cape. This is no mere eyewear. These are your trusty sidekicks on a day when the sun insists on a staring contest. You'll find not just a pretty cover, but the power to face the sun head-on. Whether it's a black rectangle frame reminiscent of the retro dynasty or a pair of grey cat-eye glasses that turn heads, you're ready to face the world in style.
Shades That Speak Volumes
Balenciaga is not just a name. It's a statement. When you slip on a pair of these sunglasses, you're broadcasting a message louder than any email or text ever could. You're a part of a new era of fashion. Choose white, acetate frames to shout your fearless style from the rooftops, or opt for brown color lenses to subtly hint at your unique aesthetic. It's time to sign your style statement with the distinctive Balenciaga logo.
New arrivals? Absolutely! Balenciaga never ceases to amaze with an array of choices in their repertoire. The range of sunglasses offered is a sight for sore eyes - and not just literally. Every frame seems to tell a different story, be it the bold and chunky hourglass design or the elegant and minimalistic rectangle pieces. A peek at the view through these sunglasses is enough to convince you of the exceptional clarity they offer. Let your eyewear do the talking while you embrace the spotlight with unwavering confidence.
Transform Your Vision: Balenciaga's Unique Solutions
In a world often viewed through rose-colored glasses, Balenciaga sunglasses bring you the truth. Unfiltered, uncompromised, and unparalleled. Each frame, whether it's the bold black rectangle design or the avant-garde hourglass, encapsulates an entire dynasty of unparalleled craftsmanship and meticulous attention to detail. This is not mere eyewear; this is an ode to visual perfection.
Whether it's the piercing sun of a scorching summer afternoon or the deceptive gleam of a snowy winter morning, Balenciaga sunglasses ensure your vision stays unclouded. These sunglasses don't just shield your eyes; they enhance your view of the world.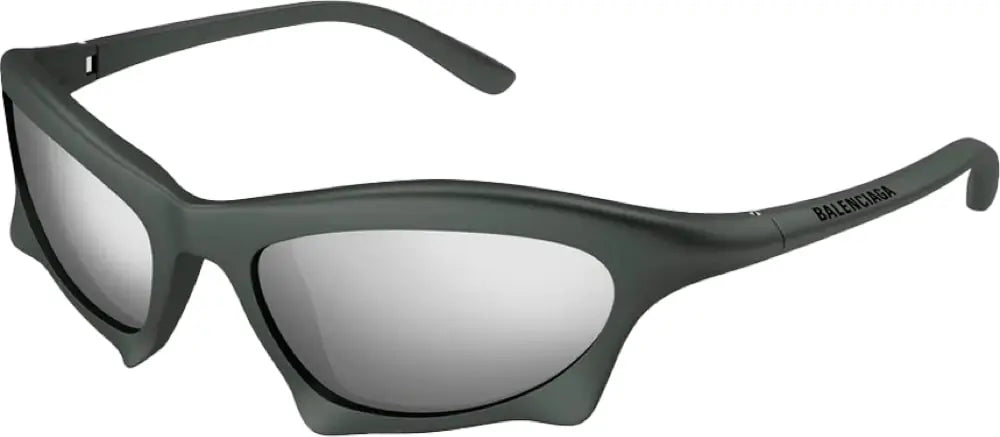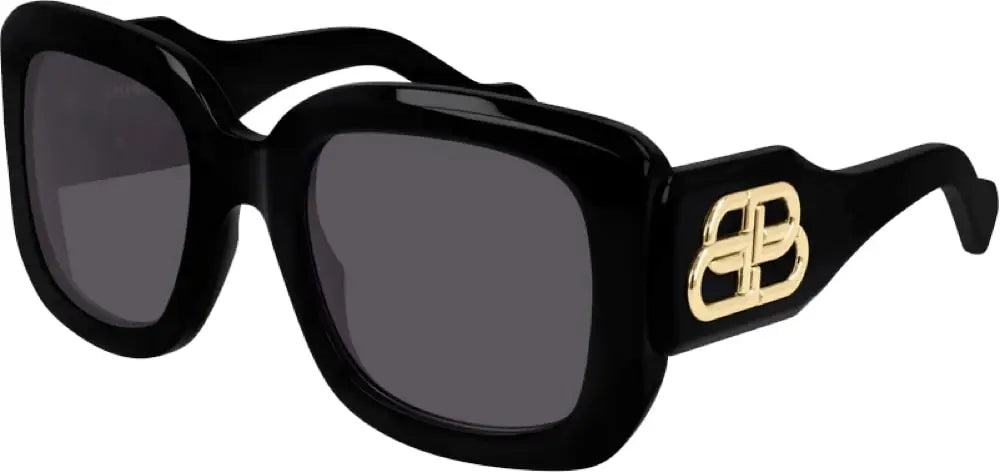 Longevity isn't a mere feature for Balenciaga; it's an inherent quality. It's a promise engraved in every sign, every logo, and every piece of eyewear it delivers. Crafted with the sturdy acetate, these sunglasses can weather the harshest conditions without as much as a scratch.
The new arrivals come with the promise of durability, from the chic grey cat sunglasses to the classic white and brown color frames. Not merely an accessory, a pair of Balenciaga sunglasses is a companion that stays by your side, day after day, season after season.
Comfort is the silent language of sophistication, and Balenciaga sunglasses speak it fluently. While fashion often demands a price, these sunglasses break that stereotype. It's as if each frame is tailored to your fit, resting on the bridge of your nose like a feather, becoming one with you.
From the classic rectangle design to the edgy hourglass, every piece is an embodiment of ergonomic design meeting high-end fashion. It's the merging of two worlds, offering a euphoric experience that transcends the realms of ordinary eyewear.
So, be it an email you're reading under the open sky or the signboards on a bustling city street, your eyes stay relaxed. Wearing Balenciaga sunglasses is like wrapping your eyes in the luxury they deserve. With every pair of Balenciaga sunglasses you don, you're not just embracing a fashion statement but a symphony of style and comfort. You're stepping into an era of eyewear where comfort isn't a luxury, but a guarantee.

Beyond the Surface: Additional Perks of Rocking High-End Sunglasses
Wearing these sunglasses is like owning a piece of a legendary dynasty. It's an emblem of a lifestyle that embodies fearless ambition, tasteful aesthetics, and an appreciation for detail. Each frame, whether it's the iconic black rectangle or the sleek black or grey cat design, speaks of an unparalleled elegance that only a select few can recognize. Your eyewear tells a story, and this story is one of success, style, and standing apart from the crowd.
The world of fashion is as unpredictable as a kaleidoscope. It changes its view with the slightest shift. Yet, there are timeless pieces that withstand these shifts, continuously setting trends rather than following them. And these sunglasses are exactly that. Whether it's a new day or a new decade, these shades will never fail to make a statement. It's the subtle harmony between the stark black and the soothing brown color, the audacious rectangle and the elusive hourglass designs. Every piece is a tasteful mix of contrasts, an arrivals board of fashion that never goes out of style.
In a world where everything is fleeting, investing in something long-lasting is indeed a luxury. And that's what these sunglasses offer you. This is not just eyewear; it's a lifestyle choice, a commitment to quality, and an ode to a heritage that echoes through every frame. Every piece, be it the elegant acetate designs or the crisp white frames, screams timeless fashion. Each pair is an investment in a legacy, in a style saga that continues to redefine the standards of high-end eyewear.
Investing in these sunglasses is akin to signing a pact with luxury, where every glance in the mirror reflects not just your visage but a choice made in favor of quality and unparalleled style. Remember, it's not just about shielding your eyes; it's about celebrating the person behind them. It's about making a statement, about wearing a logo that has been cherished by style icons worldwide. It's about embracing the fact that while the world might be full of ordinary, you chose to be extraordinary.
SUNGLASSES 1O1: YOUR FAQS ABOUT BALENCIAGA ANSWERED
What makes balenciaga sunglasses unique?
At the core of Balenciaga sunglasses lies an unyielding commitment to perfection. Each pair of eyewear is a symphony of carefully selected materials and pioneering design principles. The iconic black rectangle frames aren't just an aesthetic triumph but an ergonomic masterpiece, molding to the wearer's contours. Every detail, from the trademark logo to the curvature of the lens, reflects Balenciaga's heritage, transporting you to an era when fashion was more than a mere whim; it was a revolution.
Why choose balenciaga over other brands?
The answer is simple - because Balenciaga is more than just a brand; it's a fashion dynasty. It's a guarantee of unrivaled quality, unbeatable style, and unmatched longevity. It's the intricate detail etched into every frame, the sublime comfort that the acetate provides, and the distinctive hourglass design that sets you apart from the crowd.
How can i identify authentic balenciaga sunglasses?
Balenciaga sunglasses are an epitome of luxury and sophistication. Every authentic piece carries the Balenciaga sign, a mark of its heritage. Be it the white or brown color frames, the signature logo is carefully engraved, asserting its authenticity. Every new arrivals comes with a certificate of authenticity that shields you from the influx of counterfeit products.
How do i maintain my balenciaga sunglasses?
Maintaining your Balenciaga sunglasses requires some tender loving care. Avoid using harsh chemicals or solvents. Use the branded cloth provided to clean your eyewear. Remember, the beautiful view through your grey cat or black rectangle lenses can only remain unblemished if treated with the respect it deserves.
What If I Need to Repair My Balenciaga Sunglasses?
Rest easy, knowing that your Balenciaga sunglasses are backed by a comprehensive warranty. Should your eyewear require repair, contact our customer service team via email and let us guide you through the process. Because at Icons Miami Eyewear, we're committed to ensuring your sunglasses are always in top-notch condition.
What's New in the Balenciaga Sunglasses Line?
Balenciaga prides itself on pushing the envelope, consistently innovating and evolving. Our new arrivals reflect our unceasing endeavor to redefine fashion norms. Whether it's the boldness of the black rectangle frames or the chic appeal of the grey cat lenses, every design is a testament to Balenciaga's relentless pursuit of perfection.
Remember, when you choose Balenciaga, you're not just buying sunglasses. You're embracing a legacy, a story, a journey of innovation and evolution. This isn't just eyewear; it's a fashion revolution tucked snugly behind your ears. You're not just wearing sunglasses; you're making a statement, and that statement is Balenciaga.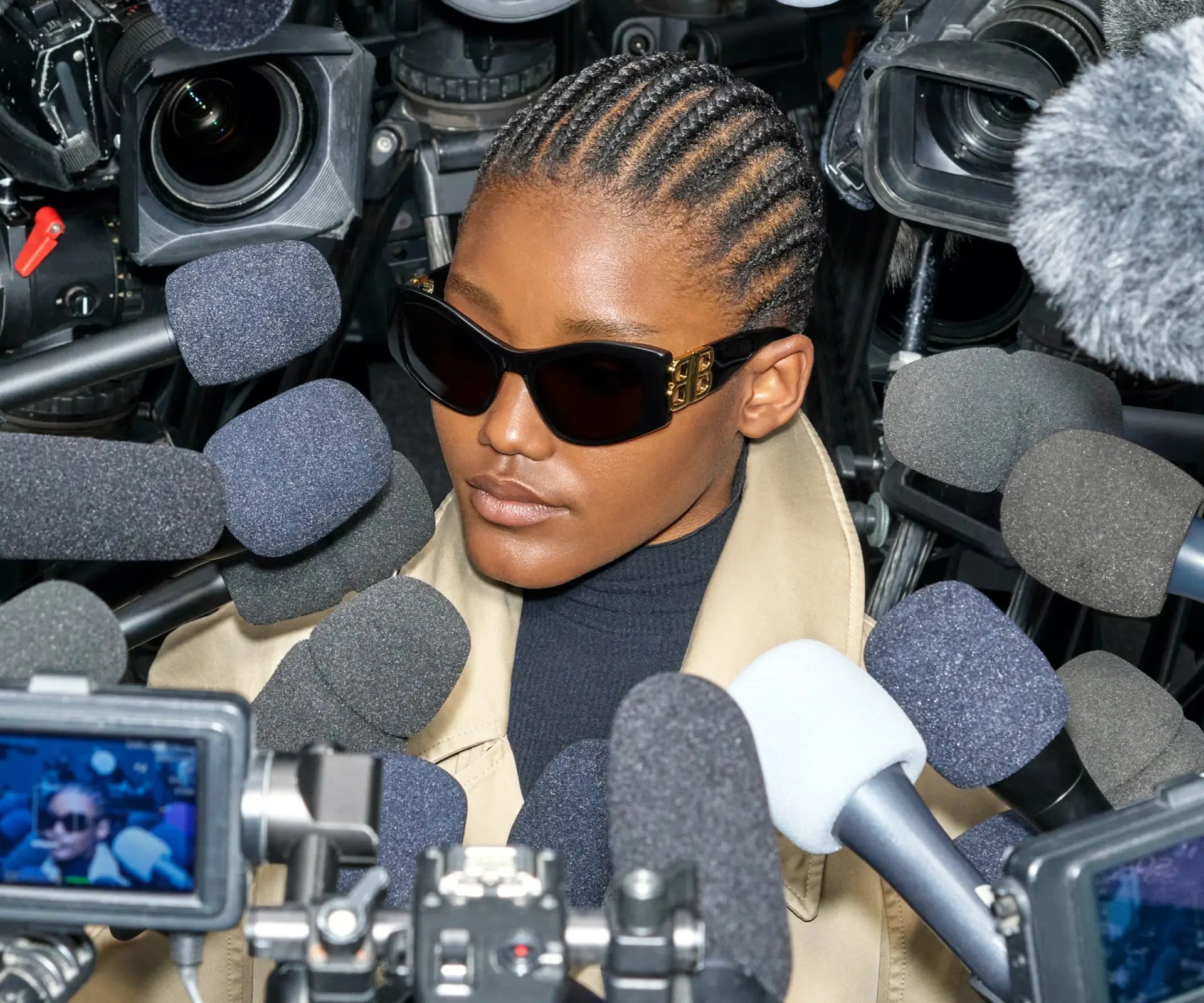 The Balenciaga Dynasty Collection: An Ode to Timelessness
In the world of fashion, few collections have garnered the kind of reverence and awe as the Balenciaga Dynasty Collection. Synonymous with unparalleled elegance and avant-garde design, this collection is an embodiment of both history and the future. Each piece from this iconic range speaks of a legacy, a dynasty that has seamlessly blended classic allure with contemporary trends.
The rectangle frames from this collection, tinted in majestic black and ethereal white, echo the architectural marvels of yesteryears while catering to the modern-day fashion connoisseur. They don't just protect your eyes; they tell a story, a tale of fashion evolution.
Dive deeper into the collection, and the grey cat eyewear captures your attention. It's not just a pair of glasses; it's a work of art, a testament to Balenciaga's unwavering commitment to innovation. The hourglass designs, with their sweeping curves and bold angles, are more than just eyewear; they're a fashion statement, a declaration of one's allegiance to timeless style.
Moreover, every email notification about the arrivals from this collection sends ripples of excitement among fashion enthusiasts. Because owning a piece from the Balenciaga Dynasty Collection isn't just about possessing eyewear. It's about inheriting a piece of fashion history, a fragment of the illustrious Balenciaga legacy.
So, as you embark on your journey of style exploration, let the Balenciaga Dynasty Collection be your compass, guiding you through the terrains of iconic fashion. Because with this collection, you don't just wear eyewear; you don a legacy.
Donning Legacy: A Peek into the History and Cultural Impact of High-End Sunglasses
From obscurity to the spotlight
When it comes to the world of high-end sunglasses, the journey has been far from ordinary. In the early days, eyewear was seen as purely functional, a mere tool to shield one's eyes. It was the visionaries at this esteemed dynasty who flipped the script, transforming these practical rectangle shields into a statement of style and personality. Their bold black frames and arresting hourglass designs were nothing less than a fashion revelation, setting the stage for a new era of eyewear.
Unveiling the iconic collections
The brand has always been ahead of the curve, redefining norms and pushing boundaries. From the timeless grey cat designs to the daring black rectangle shades, every collection has been a reflection of the evolving trends and changing tastes. Each piece, with its distinct color, marks a milestone in the history of the brand and stands testament to their unyielding dedication to design and craftsmanship.
Making waves in pop culture
These sunglasses didn't just conquer the fashion world; they made their mark in pop culture as well. Be it movie stars donning their signature white shades or musicians immortalizing them in their lyrics, these sunglasses became synonymous with cool. They transcended beyond being a mere fashion accessory to a symbol of status and style, adorning the faces of icons and trendsetters worldwide.
Pioneering innovation and sustainability
This illustrious dynasty didn't just rest on their laurels. They made strides in the field of innovation, challenging the status quo at every step. It was their pioneering spirit that led to the creation of brown lenses that not only provided better contrast but were more sustainable as well. They were one of the first to sign onto the global pledge to create a sustainable future, using eco-friendly materials and practices.
Leaving an indelible imprint
These sunglasses were more than just a trend; they were a phenomenon. They were at the forefront of fashion revolutions, dictating the view of what's in and what's out. Their influence extended beyond the ramp and the red carpet, leaving an indelible imprint on society and culture. From the new arrivals that pay homage to the past to the innovative designs that pave the way for the future, they continue to shape and influence the world of eyewear.
When you put on these sunglasses, you're not just donning a pair of shades. You're embracing a legacy that dates back decades, a narrative that is intertwined with the history of fashion itself. You're wearing a piece of history, a symbol of a journey that redefined what eyewear could be. And that, in itself, is a statement like no other.
Broaden your horizons: unexpected uses and alternatives to balenciaga sunglasses
Not just for sun protection
The sunglasses you thought you knew? They're more than meets the eye. Apart from protecting your peepers from those harmful UV rays, these eyewear pieces serve more unconventional uses. You see, these aren't just your run-of-the-mill sunnies. With black rectangle lenses encased in sleek acetate, they are a testament to the creativity that is an integral part of this brand's dynasty.
Picture this: you're at a poker game. Your opponents are trying to read your poker face. With your grey cat sunglasses on, you've got an impenetrable shield that gives you the upper hand. Or, perhaps, you're an investigator, and you need to keep your gaze undetected as you view your subject from a distance. These rectangle glasses offer the perfect cover.
Just as a leopard can't change its spots, these sunglasses can't shed their fashion DNA. They're an essential part of every fashion-forward person's wardrobe, elevating even the simplest of outfits. Those brown lenses paired with a white summer dress? A match made in style heaven. The black rectangle shades paired with a crisp suit? A nod to the timeless classics.
The hourglass and cat designs have been trendsetters, influencing other brands to produce similar styles. But this dynasty doesn't worry about competition — it thrives on it. The arrivals of alternatives such as wraparound and shield glasses only push the brand to innovate and evolve.
Alternatives can't quite match the unmatched color versatility of these sunglasses. From bold black and elegant brown to sultry grey and pristine white, this brand offers an array of hues that cater to every individual's preference.
One of the alternatives that can't go unnoticed is the shift towards sustainable eyewear. Fueled by the brand's commitment to reducing its carbon footprint, they've incorporated eco-friendly acetate in their designs, making them not just a style statement but an environment-friendly choice as well.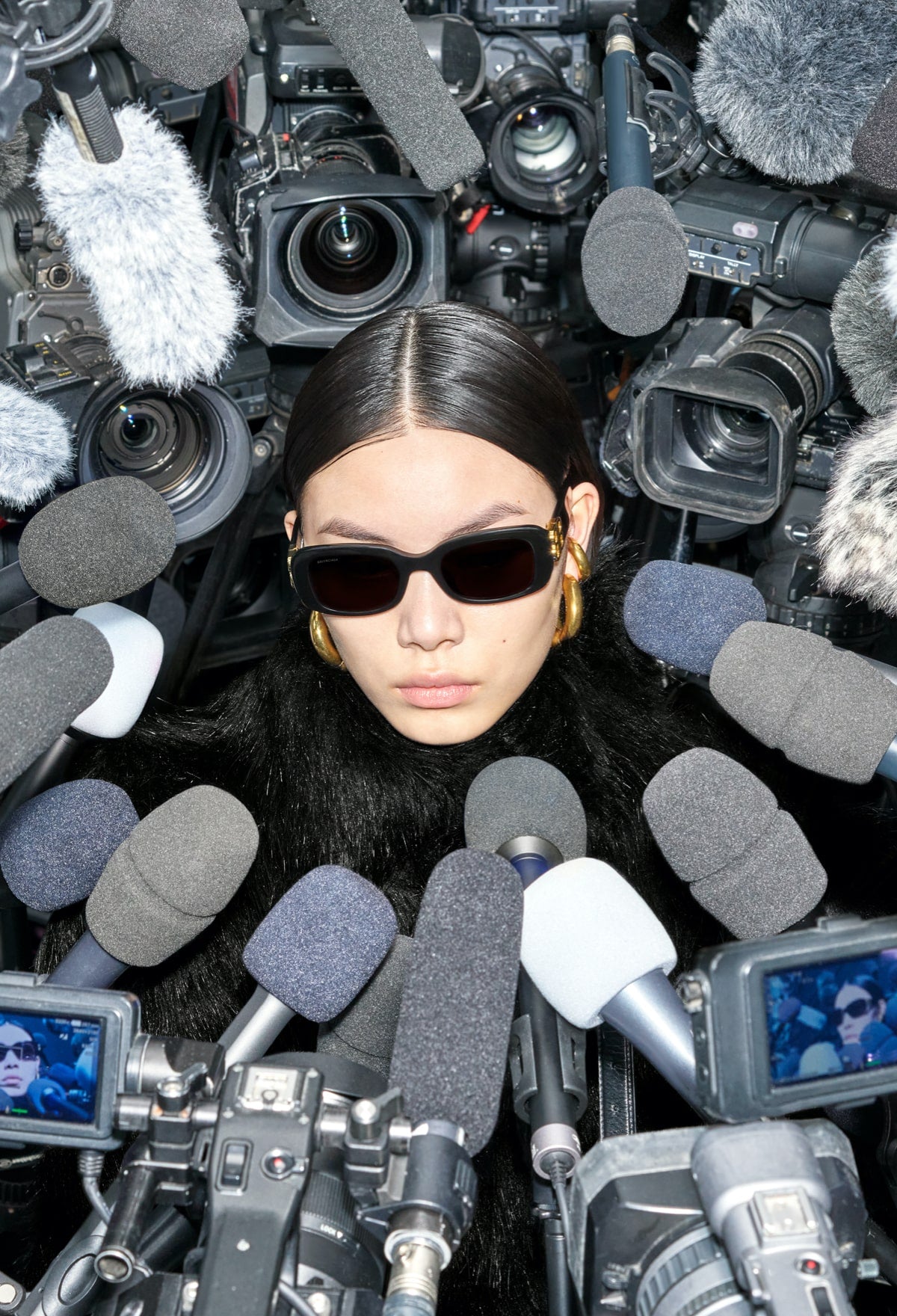 High-end sunglasses aren't just for the sun — they serve multiple unexpected uses. From alternatives to eco-friendly options, these eyewear pieces continue to adapt, evolve, and stay a cut above the rest. After all, they don't just create trends — they redefine them.
Step into the spotlight: real-life experiences with balenciaga sunglasses
Blocking the sun, embracing the style
No longer just for shielding eyes from harsh rays, this eyewear has turned into a style staple. Remember Lily, the girl-next-door who transformed her look by switching her plain glasses to a bold pair of black rectangle lenses? That day, she stepped out of her comfort zone and into the spotlight, reflecting the daring spirit of the brand's dynasty.
A-list private investigator, Jason, trusts only one accessory when it comes to disguising his intent gazes - the grey cat eyewear. As he moves stealthily, capturing every detail of his surroundings in his keen view, these glasses provide him the perfect blend of anonymity and style.
For fashion influencer Zoe, every day is an opportunity to make a style statement. Her hourglass lenses, with the flawless fusion of black and white colors, have been her go-to accessory for every event - from high-profile fashion shows to casual coffee dates. The perfect complement to any outfit, they have transformed her ordinary moments into extraordinary memories.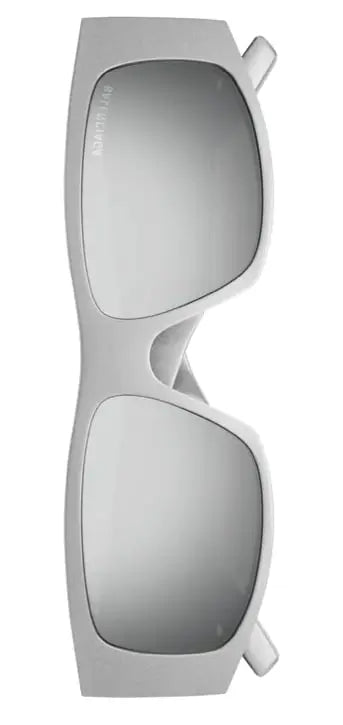 Outdoor enthusiast and adrenaline junkie, Max, lives for challenging adventures. His constant companions? A pair of robust rectangle eyewear that fits snugly while he's speeding downhill on his mountain bike or braving the waves on his surfboard. With lenses in earthy brown tones that complement the outdoor terrain, he's not just viewing the world but conquering it, one adventure at a time.
The everyday person's experiences with this eyewear extend beyond functionality and fashion. They're symbols of transformation and self-expression, bearing witness to people stepping into the spotlight and embracing their unique identities. From Lily's style transformation, Jason's sleuthing adventures, Zoe's fashion chronicles, to Max's outdoor conquests, these are more than just glasses - they're narratives of individuals writing their own stories.
The arrivals of each pair aren't just updates in a catalog, but invitations to individuals to explore their own transformations. No matter the color, shape, or size, these pieces of eyewear are mirrors reflecting the wearer's identity and their journey of self-discovery. So, are you ready to step into the spotlight?
Start Your Journey with Icons Miami Eyewear
ART OF CREATION: CRAFTING EXCEPTIONAL EYEWEAR
When it comes to creating the perfect pair of eyewear, Icons Miami understands the art. Each piece is crafted meticulously, with every detail reflecting the brand's commitment to excellence. From the bold black rectangle frames that exude dominance to the graceful hourglass lenses that embody femininity, their dynasty offers a spectrum of styles. Icons Miami transforms the simple act of shielding eyes into a high-fashion statement.
Impeccable design: unraveling the beauty
The beauty of Icons Miami's eyewear lies in its design that perfectly marries form and function. The chic grey cat eyewear, for instance, ensures optimal sun protection while radiating an enigmatic aura. Their white frames introduce an air of elegance, enhancing the wearer's view of the world while making them the cynosure of every gathering.
Color your vision: paint the world in your shades
What's life without a bit of color? Icons Miami understands this and brings to you a palette of eyewear colors to choose from. Whether it's the classy brown that complements your everyday look or the vibrant pink that echoes your playful side, they have got you covered. Their color range doesn't just cater to your aesthetic preferences but also serves to amplify your personal style.
Embrace the arrival: welcoming new experiences
With the arrivals of each unique pair of eyewear, Icons Miami invites you to explore new experiences. Each frame, each lens is a door to a new journey, an opportunity to view the world from a different perspective. Whether you're a style icon, an adventurer, a fashion enthusiast, or simply someone looking for a reliable pair of glasses, Icons Miami is your ticket to the journey of a lifetime.
YOUR JOURNEY, YOUR WAY: ICONS MIAMI EYEWEAR
In a world that is constantly dictating trends, Icons Miami's eyewear invites you to create your own. With their wide range of designs and colors, they offer not just eyewear but an opportunity to express your personality. So go on, pick that bold black pair that you've always wanted, or that soft white one that speaks of your grace. Choose Icons Miami and begin a journey that reflects your style, your attitude, your way.